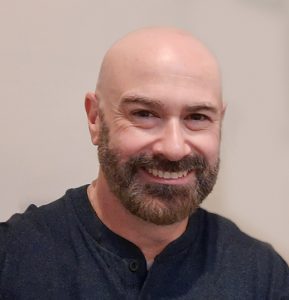 Scott Roberts has a deep, rich, friendly, "guy next door" voice that can fit just about any voice over need. From full-bore commercials, lead intros and promotions, to voicemail, podcasts and audiobooks. Scott's your man.
Scott can provide his normal North American voice "as is" or slip into a number of accents, moods, styles or characterizations that will be based on your voice-over needs. From cool and confident to wacky and inspired…from gruff and tough to warm and inviting, listen to the demos below to see what Scott can do:
Carhartt Clothing

Direct Download [MP3]
7-Eleven

Direct Download [MP3]
Alamo Rental Car

Direct Download [MP3]
Blackwoods Wing Sauce

Direct Download [MP3]
Tough As They Come
A read-though audiobook version of Tough As They Come, the autobiography of quadruple amputee US Army Staff Sergeant Travis Mills.

Direct Download [MP3]
Scott is very flexible and affordable, and rates are based on your market. Contact Scott today for more information.
Scott's Voice-Over Service Interests:
Commercials, promos, podcasts, IVR, voicemail, phone systems, on-hold messages, training, business presentations, sales, websites, audiobooks, video games, documentaries, TV shows and movies, movie and game trailers, on-camera work, infomercials and more! Scott can also provide effective copy writing. Scott is based in the Toronto/Pickering, Ontario area and can provide a general American/Canadian/North American accent.
We look forward to hearing from you!